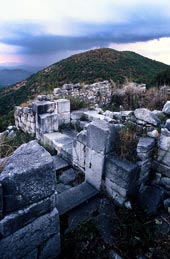 Yannis Skoulas was born in Athens in 1957. He has been a photographer since 1984 and has belonged to the Chamber of Fine Arts since 1996. He worked for the Athens Festival for 20 years, and posters and books of the Festival boast his pictures. He is currently working for the Greek National Tourism Organisation.
Solo Exhibitions
2012 National Hellenic Research Foundation, Athens. Frontier's spots: 1881-1897-1912
2012 Hydra Museum – Historical Archives. Beyond the Art of Dance
2012 Michael Cacoyannis Foundation, Athens. Beyond the Art of Dance
2012 Black Duck Multiplarte, Athens. Choreography 2
2009 Athens Photo Festival, Agathi Art Gallery, Athens. Descending North
2008 St. Nikolas Bay Hotel, Aghios Nikolaos, Crete. Time and Crete
2007 St. Mark's Basilica, Iraklion, Crete. Time Major
2007 Archaeological Museum of Arta, Amvrakia. Familiar Stories
2006 Odyssail 06. University of Crete, Rethymno. Waters' Dance
2005 Greek Community of Khartoum, Sudan. Ancient Landscapes
2003 10th International Month of Photography, Agathi Art Gallery, Athens. Memories
2003 Dohos, Karytsa, Larisa. A Jazz Note
2001 International Conference of Ithaca. Tunisia. Pictures of a Country
2000 Agathi Art Gallery, Athens. My Jazz
1998 Nafplio Art Gallery. Musicography
1995 Primorsko, Bulgaria. Choreography
1995 Agathi Art Gallery, Athens. Choreography
Group Exhibitions
2013 NatGeo. Ηameenlinna, Finland
2010 I Feel. Athens Cultural Organization. Tour in Greece
2007 Stone Lighthouses, Aristotle University of Thessaloniki. Programme EC- PHAROS
1995-2005 Mediterranean. Source of Life and Culture. Greece – Lebanon. Mediterranean SOS
1997 Piraeus Street. Transformations of an Industrial Landscape. Building VIS, Athens
1995 5 years Silk Cut Jazz Concerts. Mylos, Thessaloniki
1995 Photovision, Katerini
1985 N. Iraklion Cultural Organization
Photo Albums / Monographs
Lighthouses, bilingual Edition, Christakis Publications 2008
Crete, Centuries Carved on Stone, bilingual Edition, Mikros Nautilos & Kastalia 2008
Old Cars, Ammos Publications 1998
Lighthouses, Stone and Light, Ammos Publications 1997, 1999
Sea and Stone, Lighthouses of Greece, Ammos Publications 1998, 1999
Railway Stations, Trains and Horizons, Bilingual Edition, Themelio Publications 1995, 1997, 2000
He has been collaborating with the periodical Press, providing complete travel topics, and his photographs have been used as book covers in Kedros, Estia, Iolkos and Frifant (Oslo) Publications. He has had exhibitions combining photos and sound at the Hellenic Photographic Society, Mediterranean SOS, Athens and Thessaloniki Concert Hall Organization, Aikaterini Laskaridis Foundation in Piraeus and as part of the European Programme EC- PHAROS at the Aristotle University of Thessaloniki.