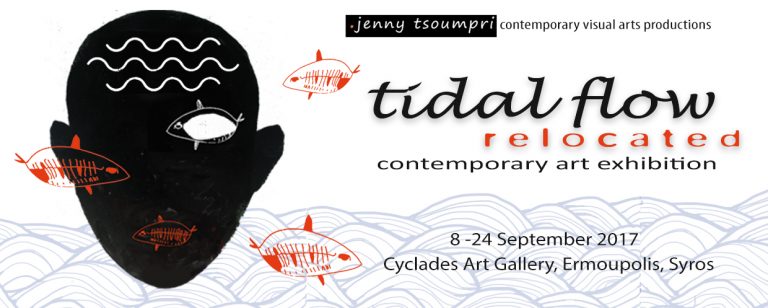 Art is the reflection of the perception of everything that implies our existence. This is the theme of the exhibition.
It is a semantic game which is capable of dealing with a variety of issues.
Tidal Flow Relocated is the third exhibition of the Tidal Flow series, which, however, differs from the previous ones. It is relocated, crossing the sea, and some artists have changed. However, the element of multifaceted creation is still as powerful as before.
This time it delimits and highlights the extent of freedom and the research made on life. It becomes a stigma, an identity, which determines this stigma on the world map.
It might be bold to claim that they are unbreakable identity certificates, autobiographical snapshots,  provocative confessions, painful findings that, whether in happiness or sadness, are a document of life.
On the other hand, as a curator of the exhibition, my motives are both emotional and intellectual. But they cannot be narrated as too many things go beyond interpretation. Understanding the abstract can become the means for oneself to feel his daily life, visit a museum, a child's play or the meaning of life.
As I feel that I may be in danger of expressing more than I must, either without understanding it or by eluding things, I shall stop this narrative and leave the rest to yourself….
Jenny Tsoumpri